27th of December. Thursday. Evening. Somebody is somewhere, but we are on New Year's corporate party photos from which we are ready to share. At the very beginning of event while all are in place and all are in order there is a traditional rewarding. Challenge cup for the best decoration of office room was given to Enterra Poker team. And with a winner in other nomination we offer you to meet in person and closer:
To Santa Claus! Dear Santa Claus! My name is Eugene Chernigovskiy, I'm 25 years old. For the whole year I behaved very well. We with my wife Marina gave birth to a wonderful son Lev. Lev is growing healthy, smart and beautiful. We with my wife are fond of travelling. Especially we like to travel to picturesque places. Even when Marina was eight, but no, although yes, eight months pregnant, we went to the Altai Mountains. On good days we stayed in a tent, on bad – in hotels. During that trip we have seen the Altai Mountains from the other, previously unknown side. We drove up to Kosh-Agach. For convenience, in the camp we have a good tent, table, grill and one chair. Later we will try to buy more chairs comfortable and compact. In the next year we are wishing to go there one more time. But because of the presence with us of our little son, we will stay only in recreation centers and hotels. And also I dream to travel to Kazakhstan, Kyrgyzstan, Uzbekistan, China, and of course Russia. Maybe in the next year we will travel to Baikal lake. I like to cook outdoors. All like very much my kebabs and pilau. I want to try to cook a lot of different dishes. I really like Middle East cuisine. Want to buy a big cauldron, to make a fire under it and cook lagman, shurpa, basma, fry pasties. But in order to deliver perishable products to the place of rest in the open air a car refrigerator powered from socket is needed. Someday we will buy it. Now in winter I also would like to travel somewhere else, but my wife doesn't let me go, because we have a little baby, and it will be difficult for her to handle it alone while I will be away. By the way, grandfather and how is your granddaughter Snegurochka doing? Hasn't she got married? Do you want to have great-grandsons? Give her a friendly greeting! All in all the year was very cool! Thank you for fulfillment of the last year's wish! I hope that in the New Year you also will fulfill my desire! Be healthy and don't be sick! The children have confidence in you! Eugene Ch.
Eugene Ch. This is the message that was found in a box for letters to Santa Claus, which was placed in the office. Eugene has already received a portion of gifts and awards from colleagues and management, the only remained point is Santa's himself.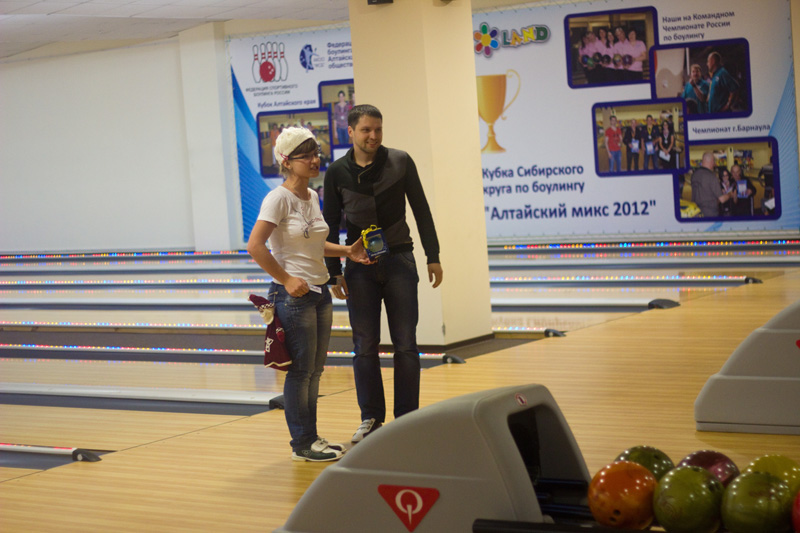 And then it began… First was bowling: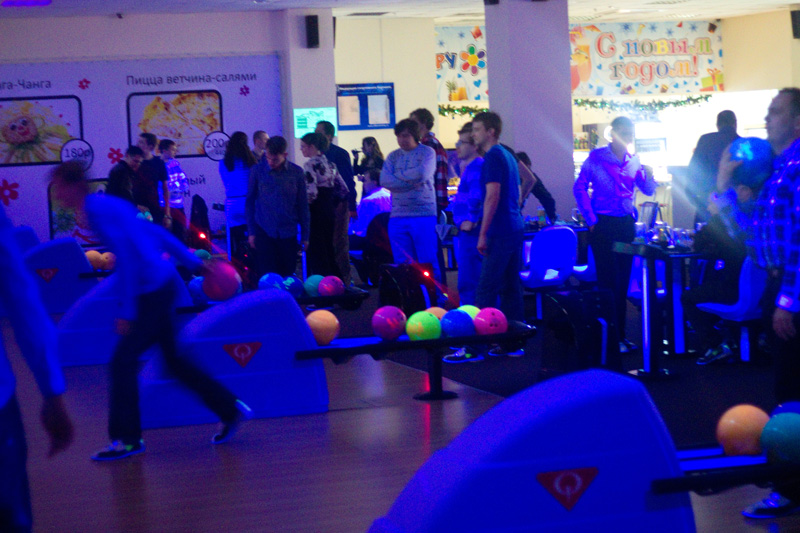 Then we smoothly moved to the green fields of billiard:
Some adults have occupied a children game zone:
Other adults were just having fun:
All spent a great time.
And contrary to all the customs, we didn't lose anyone and on after corporate party's morning all were in their work places. We once again congratulate all our clients, partners and friends with a New Year 2013! This entry was posted on Friday, January 11th, 2013 at 4:24 am and is filed under
Office
.