Free poker calculator for iPhone
from Enterra will help to win in the game. Do you play Texas Hold'em or Omaha? Do you want to know what are your chances to win? Install our poker
application now on iPhone
! The calculator has a user friendly interface for the fastest entry of data.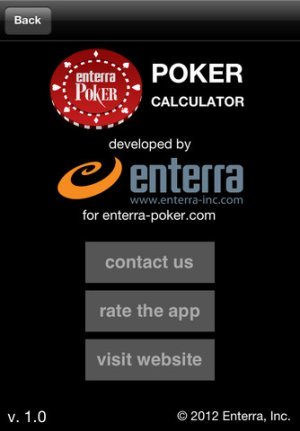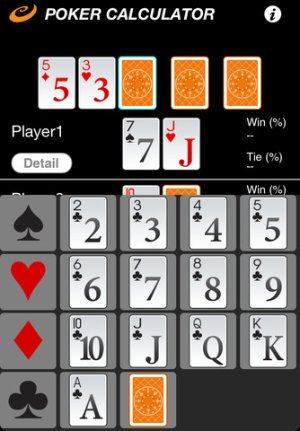 Remind that for getting the best results we recommend to use the calculator with our another product –
Enterra Poker
This entry was posted on Thursday, September 27th, 2012 at 7:22 am and is filed under
iPhone
.